is a unique digital music player. It is designed around the media center environment and remote control operation. It's all about the UX.

Browsing through your music collection should be an easy, pleasant, enjoyable experience. Playing songs or albums should be effortless. Muzikbrowzer is designed with these ideas primary. It's all about the UX.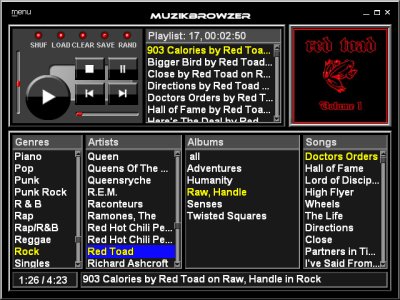 The unique hierarchical design scales to large music collections and makes locating and playing music quick and simple. Muzikbrowzer currently supports playing and tag editing of MP3s, WMAs, OGGs and FLACs.
---